#SKINSCIENCE: PHOSPHOLIPIDS
The protective barrier you and your skin never knew you needed.
#SKINSCIENCE: PHOSPHOLIPIDS
The protective barrier you and your skin never knew you needed.
Phospholipids Defined
Phospholipids provide a protective barrier for the skin; it hydrates and assists the skin for repair. A type of lipid molecule that is the main component of the cell membrane, it is made up of two fatty acids, a phosphate group and a glycerol molecule.
As a combination this means that a phospholipid attracts water and absorbs it and a crucial component in keeping the skin hydrated.
How Do They Work?
Phospholipids work like a second skin; they mimic the skin's natural lipids to seal in any product added to the skin and then helps deliver the active ingredients deeper into the skin for a nourished and conditioned result.
Phospholipids & Our Complexion
Phospholipids help hydrating ingredients penetrate the skin. They really are key when it comes to a healthy and hydrated complexion. Whether you suffer with dry or irritated skin or face colder climates, the added focus phospholipids have in retaining moisture in the skin will keep the skin plump, hydrated and fuller.
For ageing skin or where your skin naturally retains less moisture, adding products that contain phospholipids is a great step in the right direction for retaining as much moisture to the skin as possible. Although our skin is built to hang onto moisture there are factors such as age, genes, evaporation and osmotic pressure that can make a difference to how your skin stays moisturised.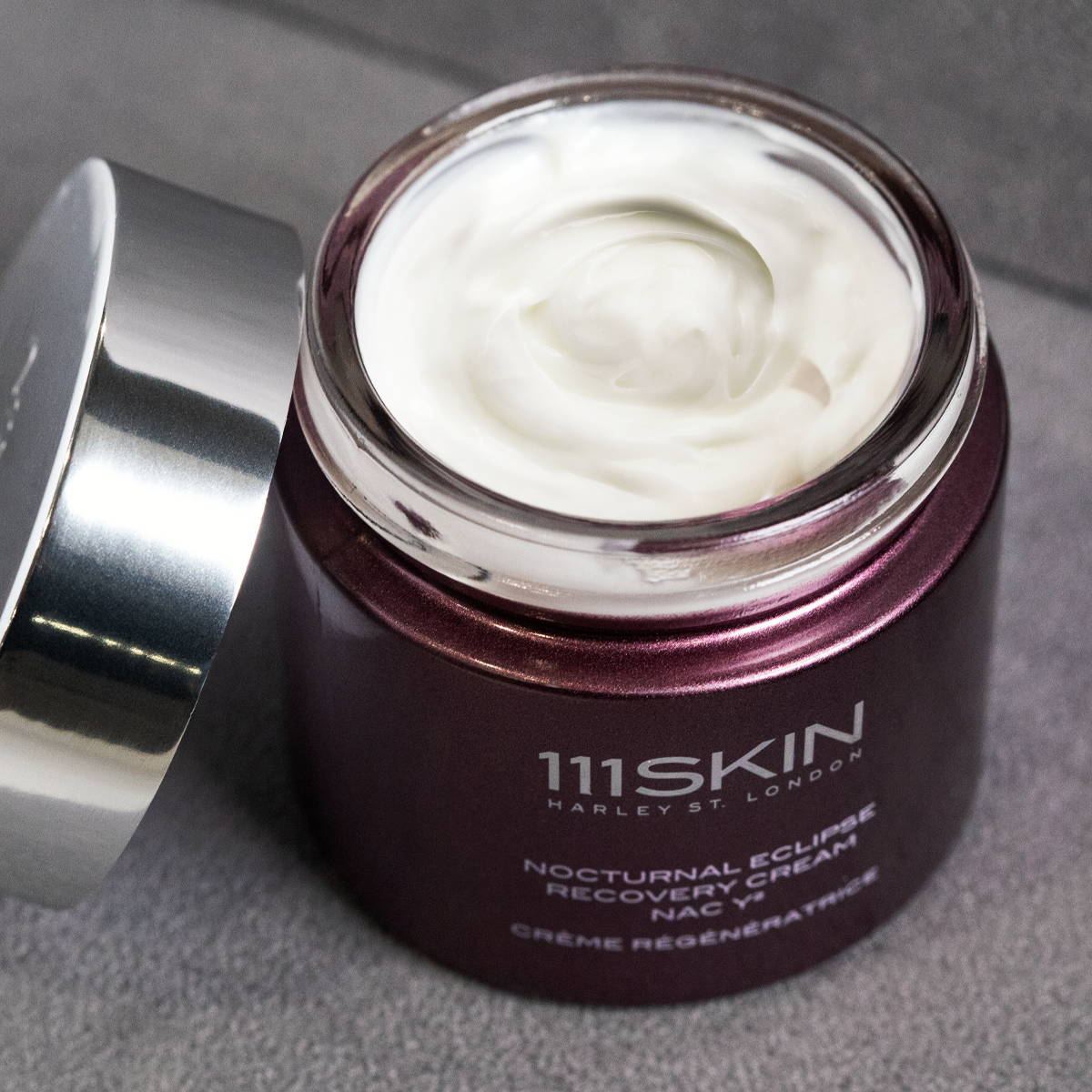 Phospholipids In 111SKIN
Our Nocturnal Eclipse Recovery Cream is a concentrated, nourishing formula designed to cushion the skin in a protective barrier as it hydrates and assists the skin to repair. Rich in texture, it infuses the skin with hydrating ingredients to help the skin recover from daily environmental aggressors. Phospholipids in this formula shield the skin to lock in moisture while hyaluronic acid hydrates the deeper layers in the skin to give a plumping effect.